Welcome to my website – I update it at least once a week, so you will always find something new to see.  I will be posting new items which you can buy direct from me.
 

Also, take a look at my Ebay and Etsy shops for a wide variety of prints, comical and informative signs, greetings, Christmas and other special occasion cards. If there is anything you would like to buy, but prefer not to use Ebay or Etsy, please contact me – I can make alternative arrangements. I also have exciting new items for sale in my weekly eBay auctions.
COPYRIGHT


A reminder that all my images are subject to copyright law – ie. it is illegal to reproduce or use them

in any way

, without my permission.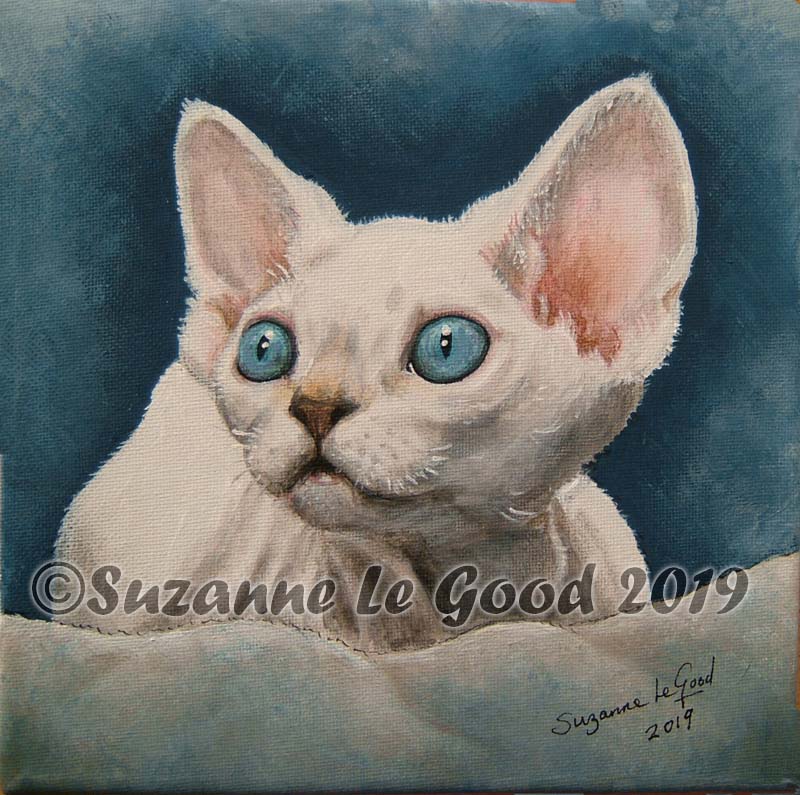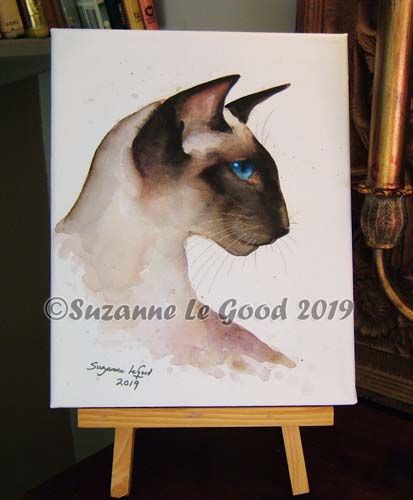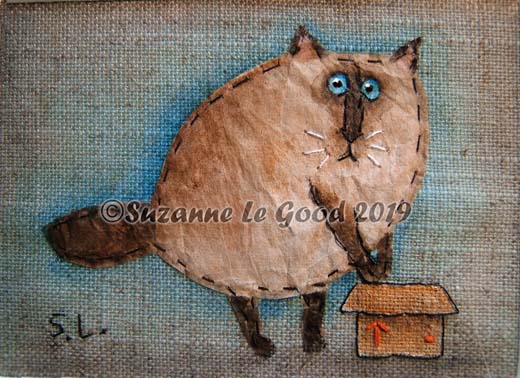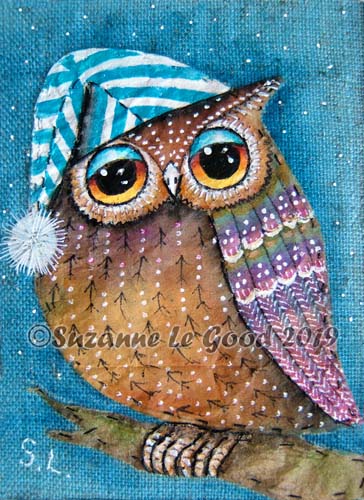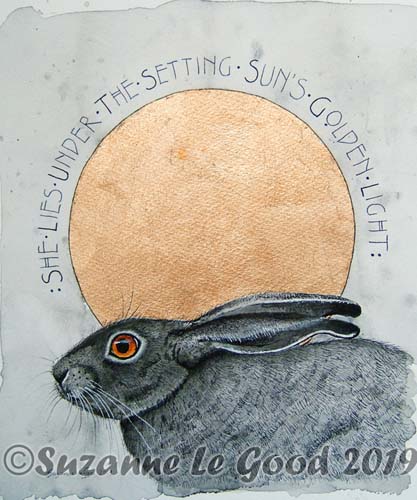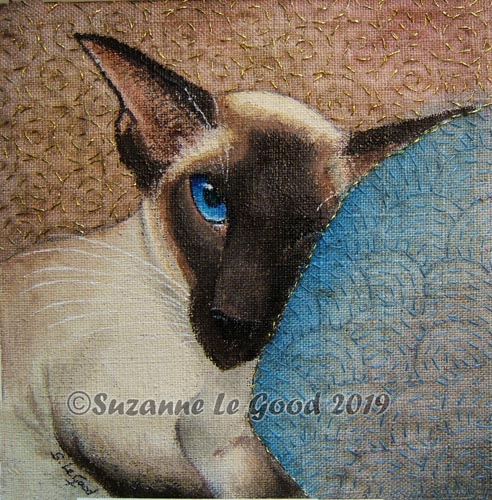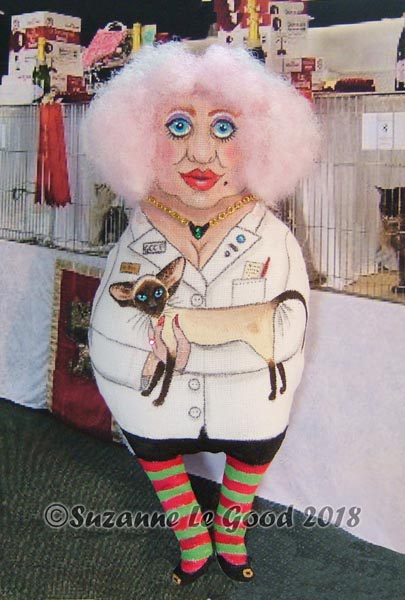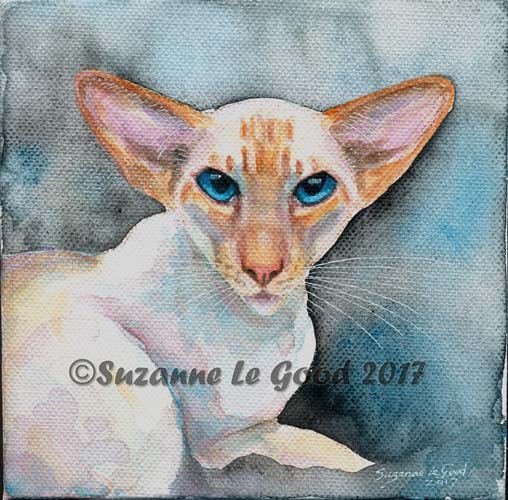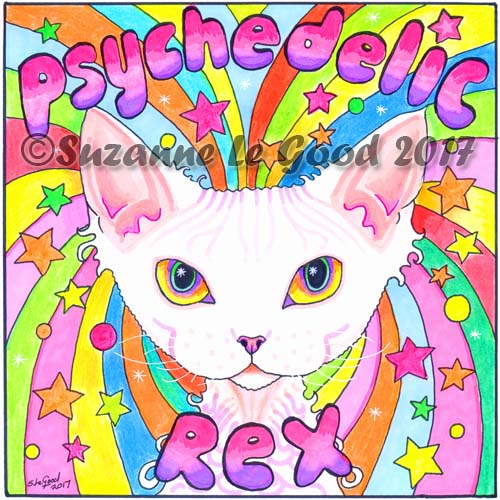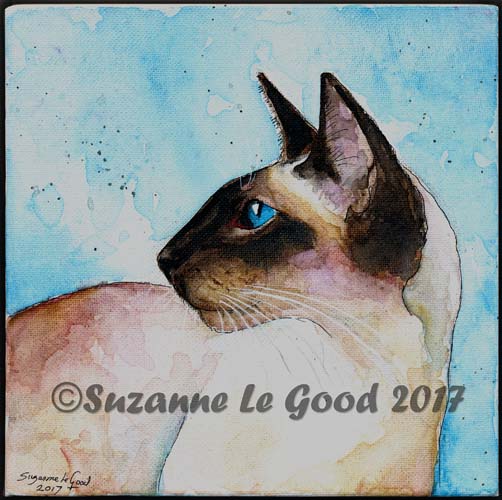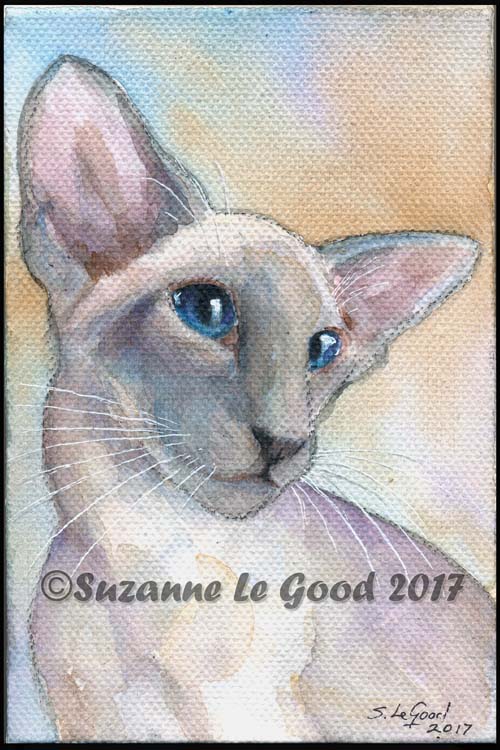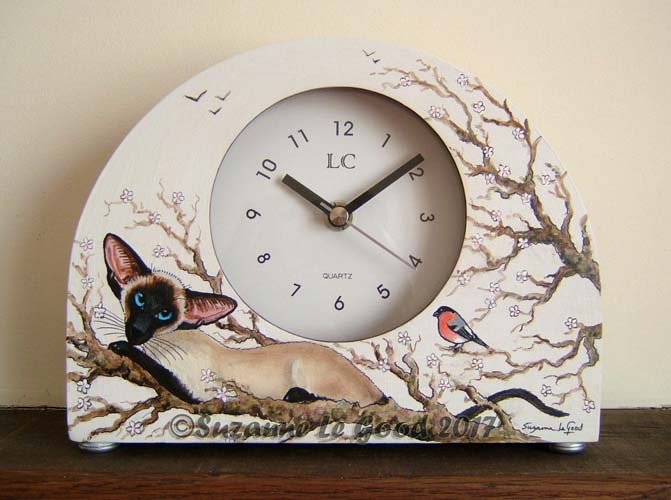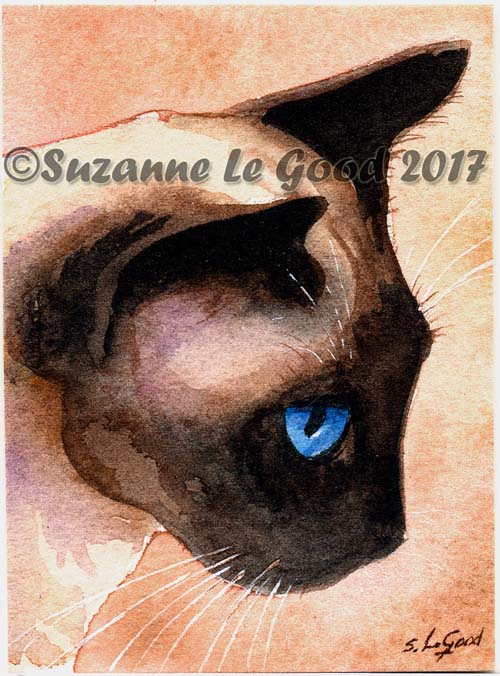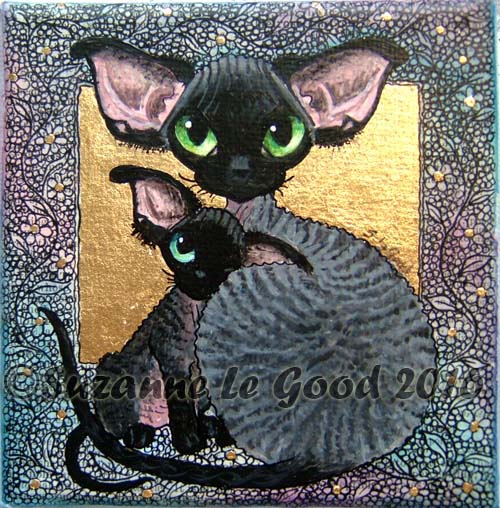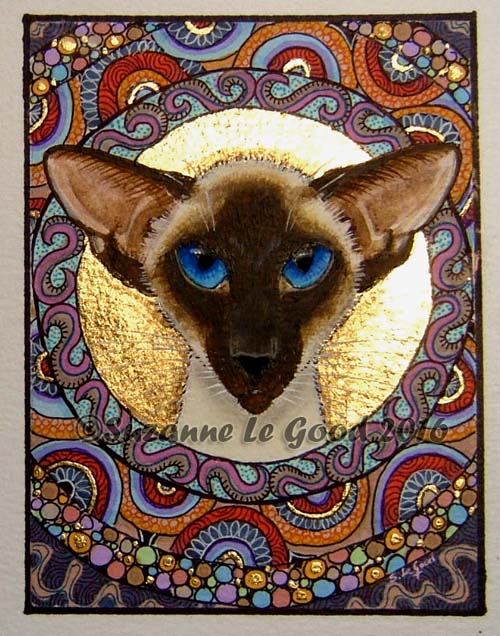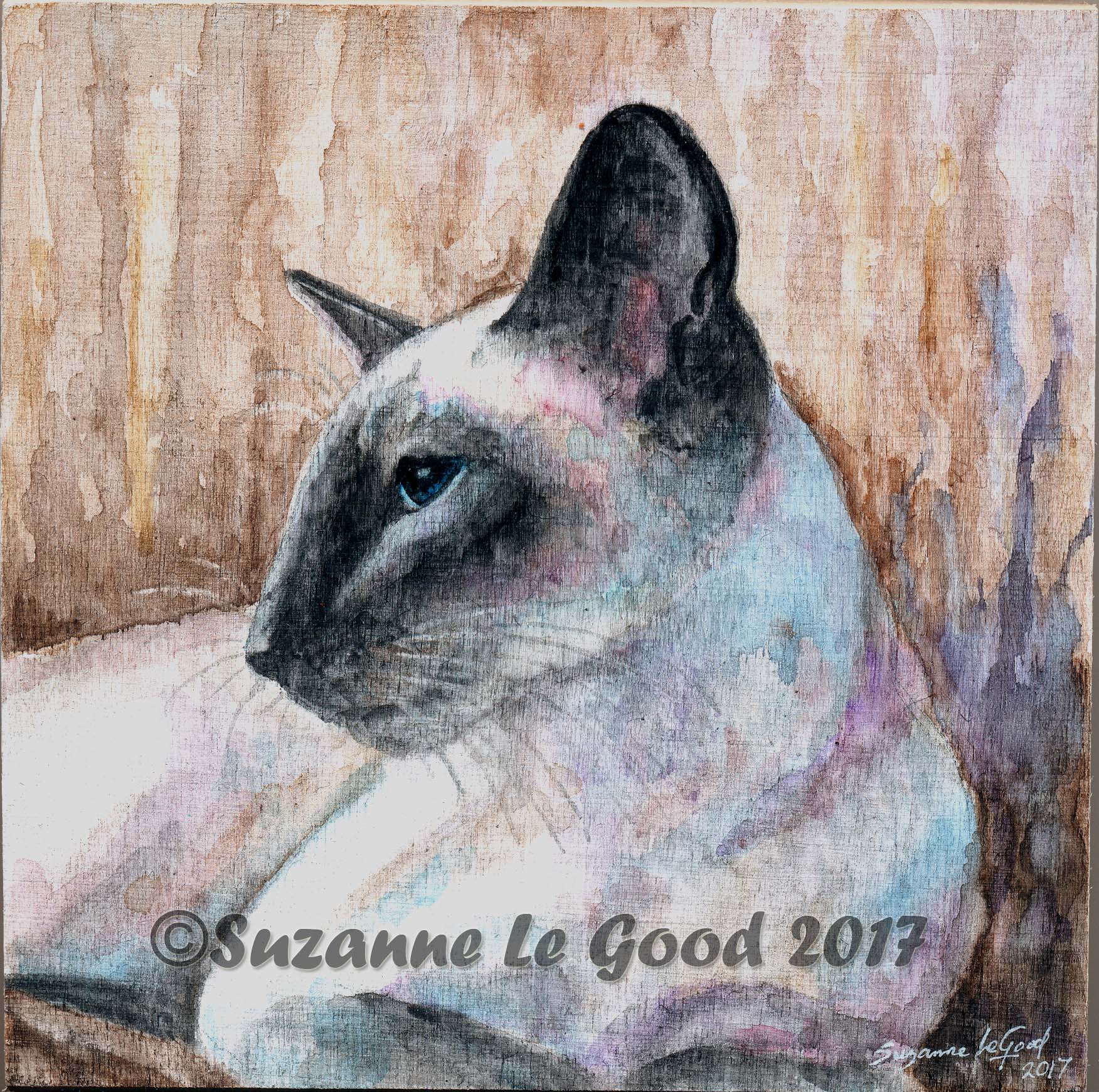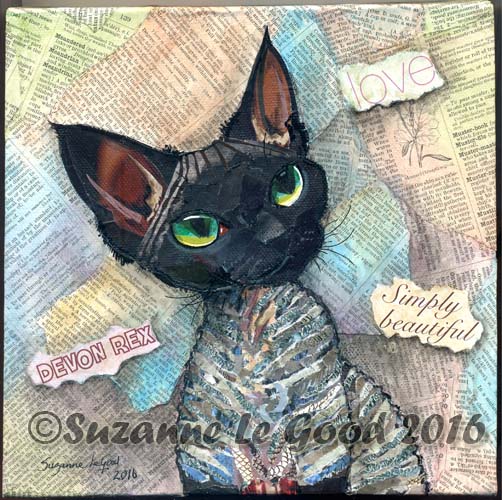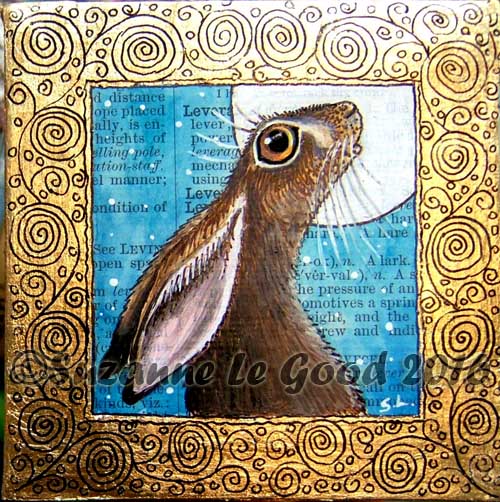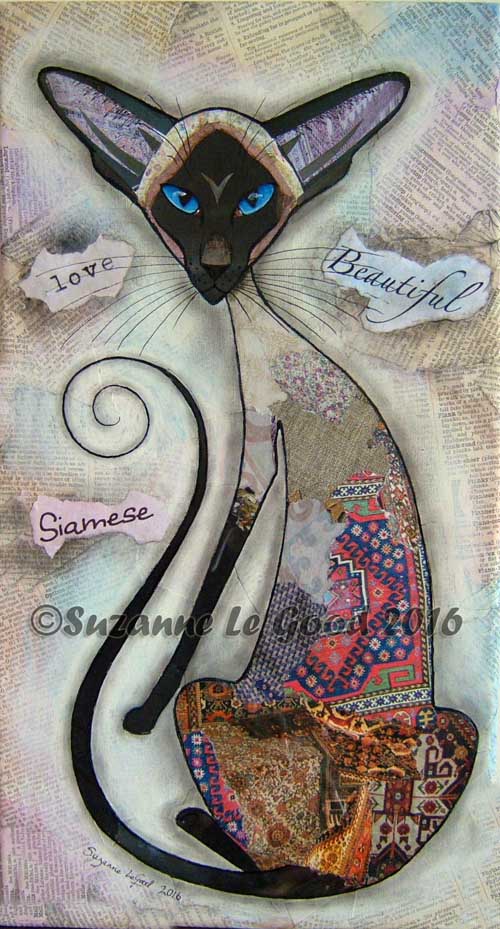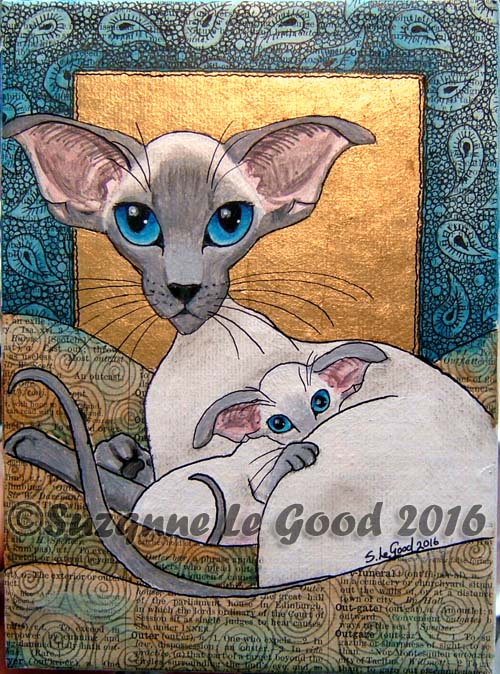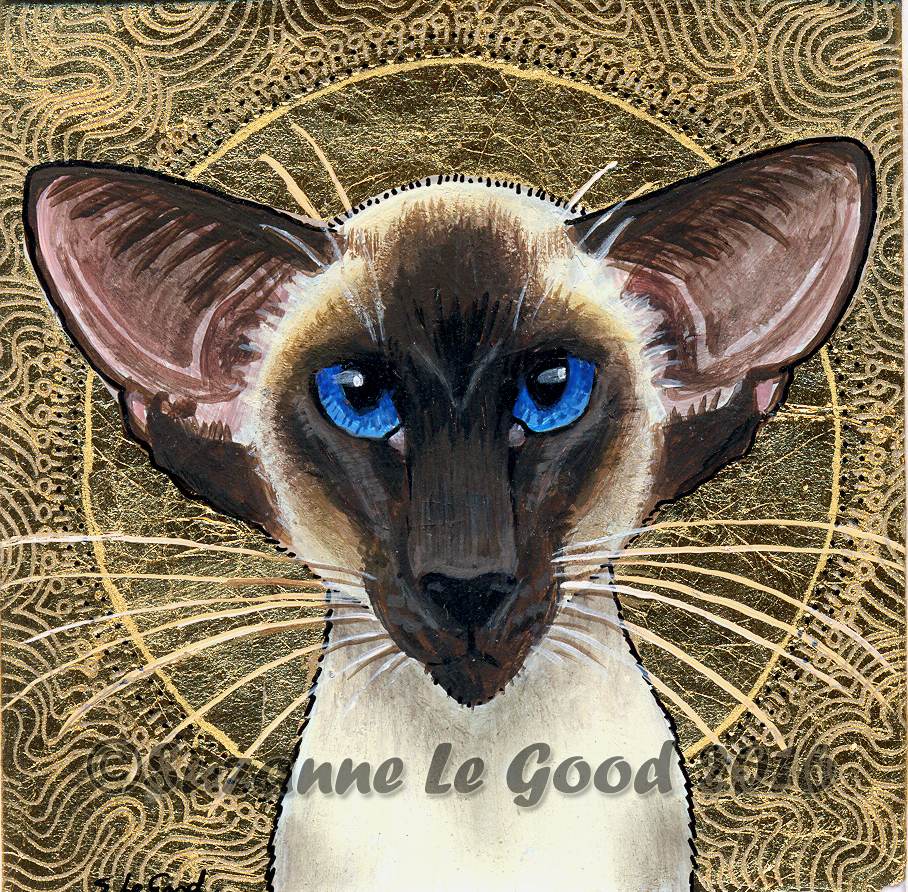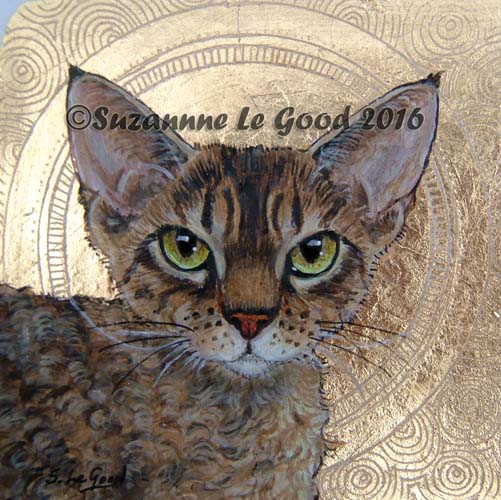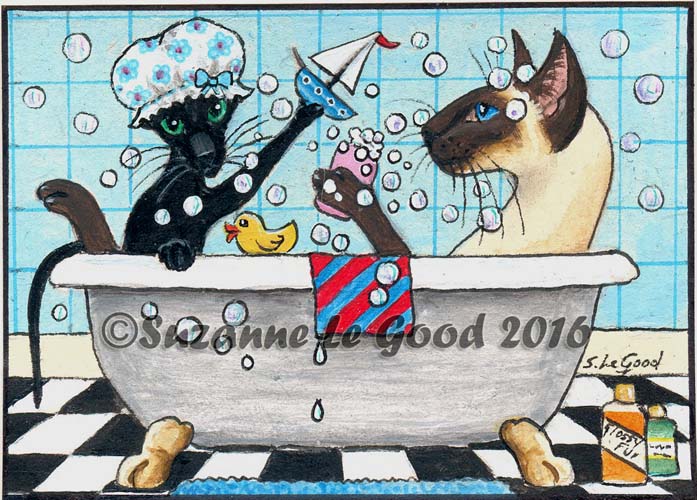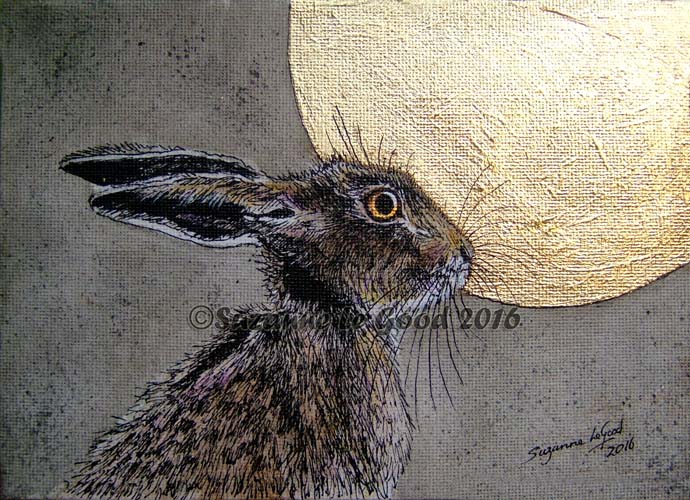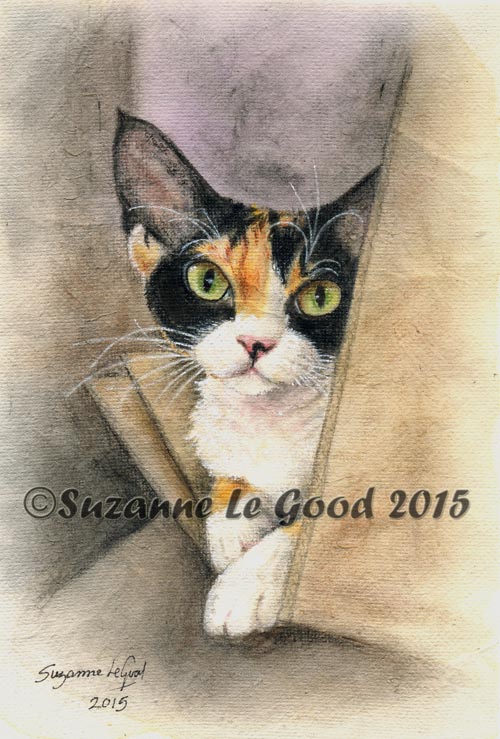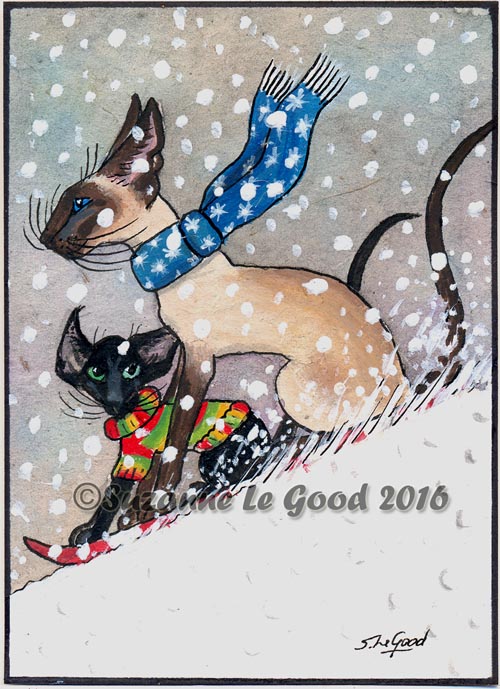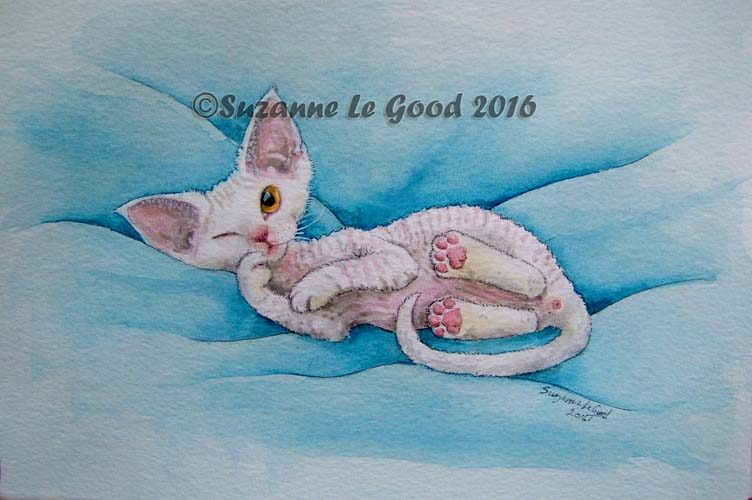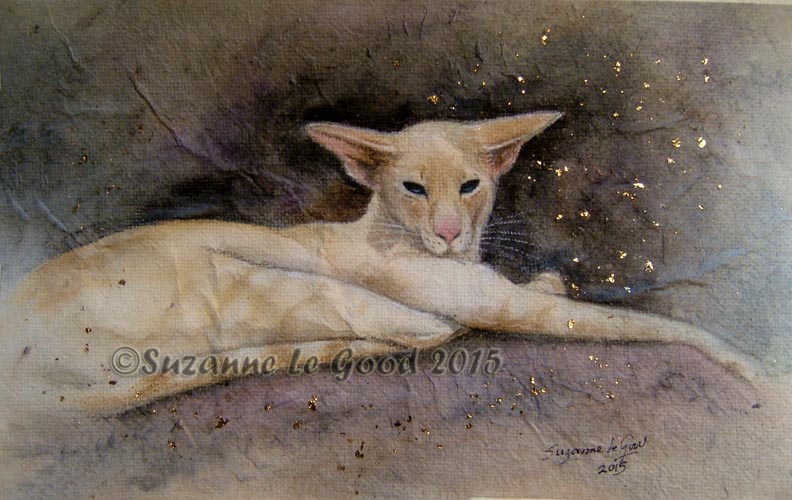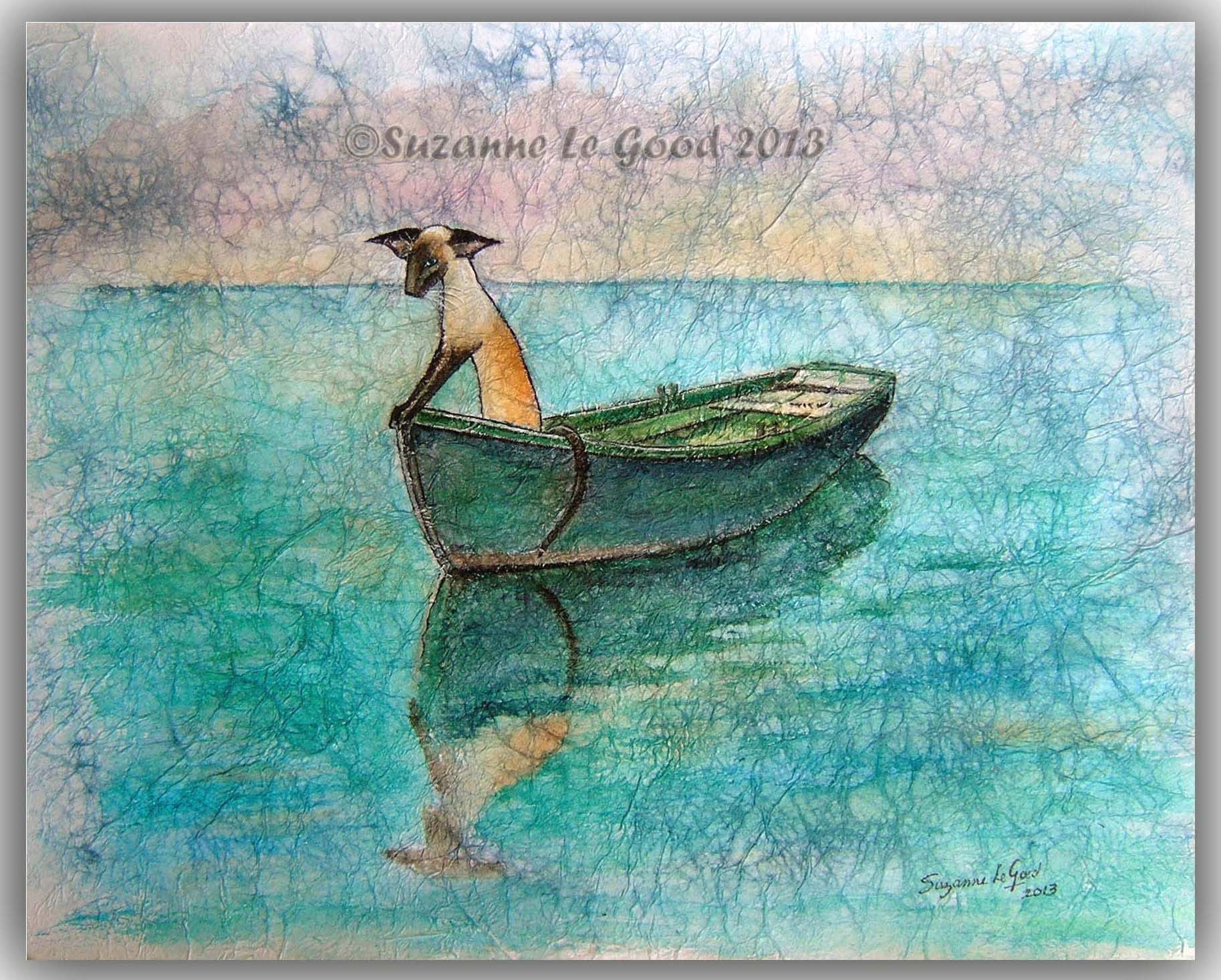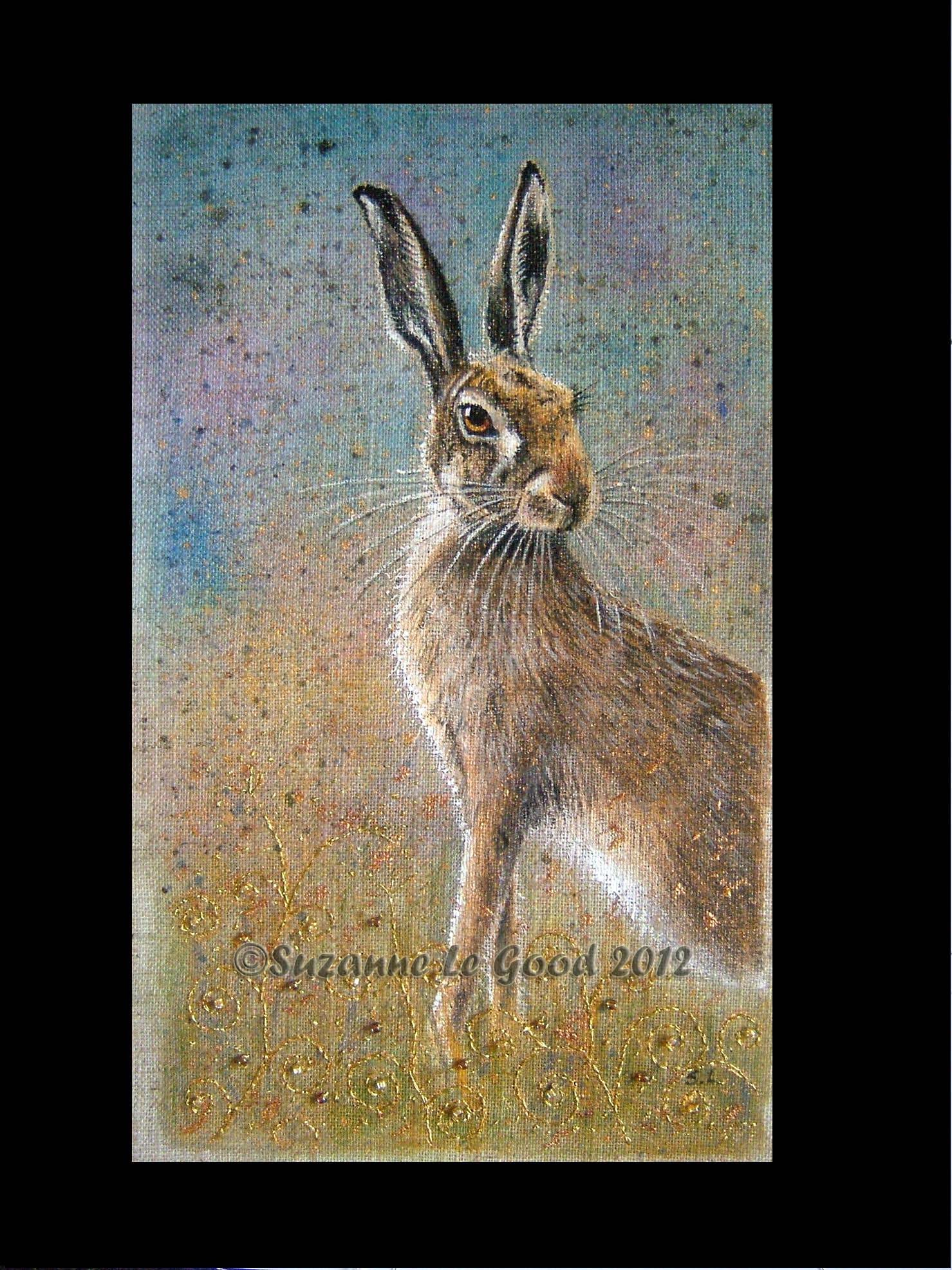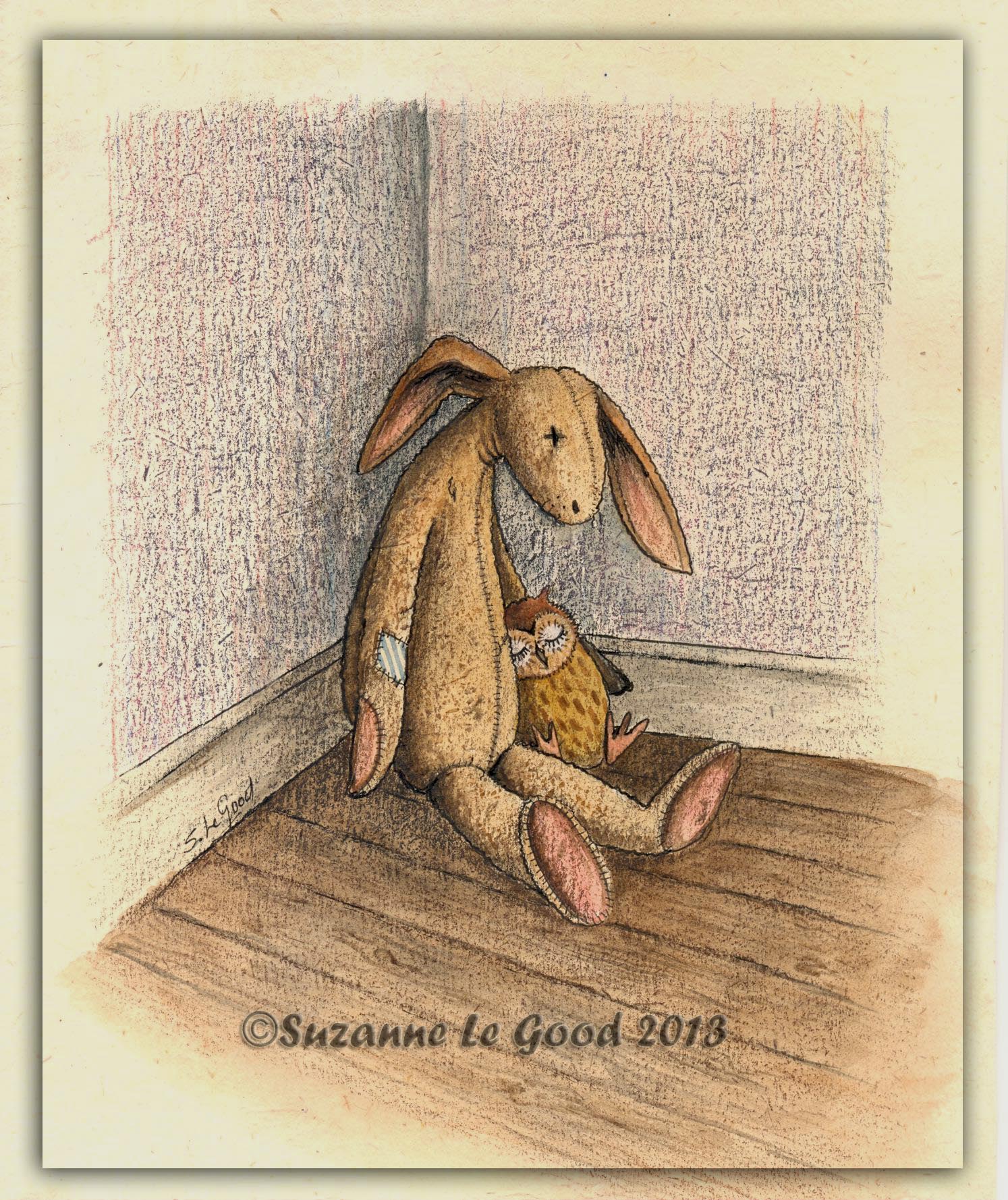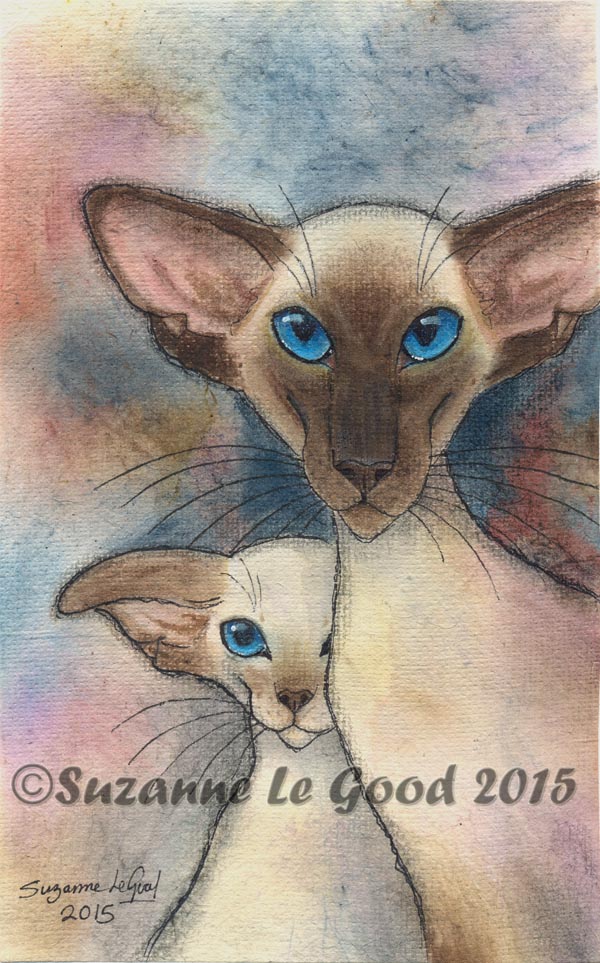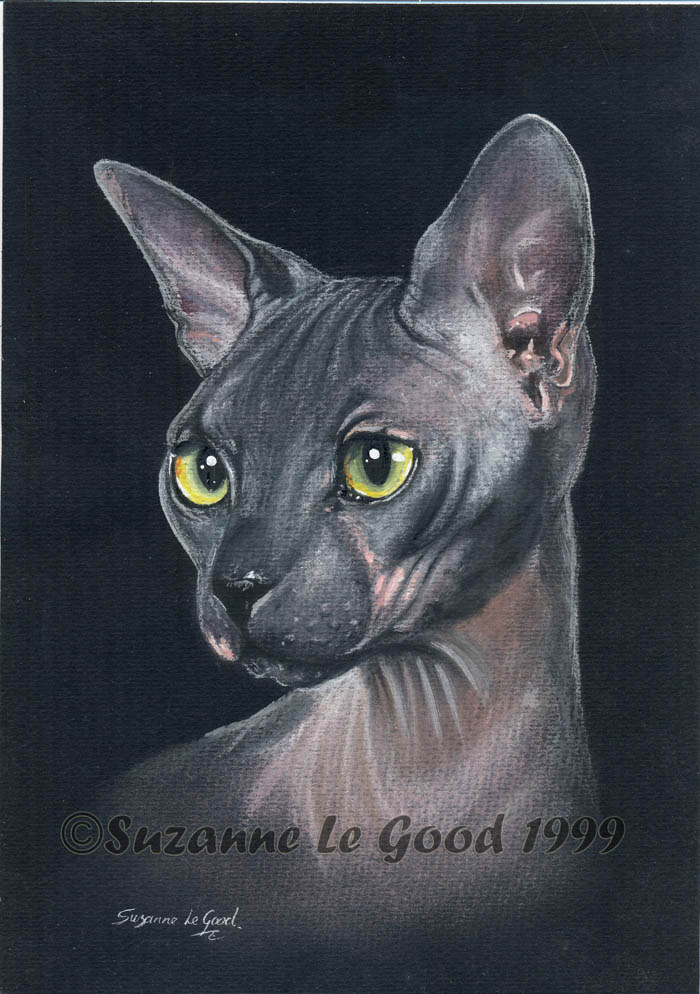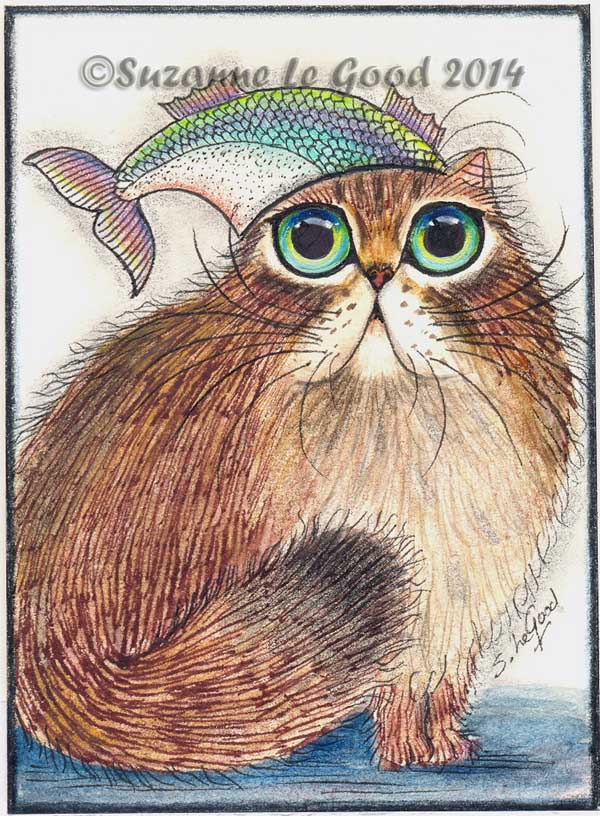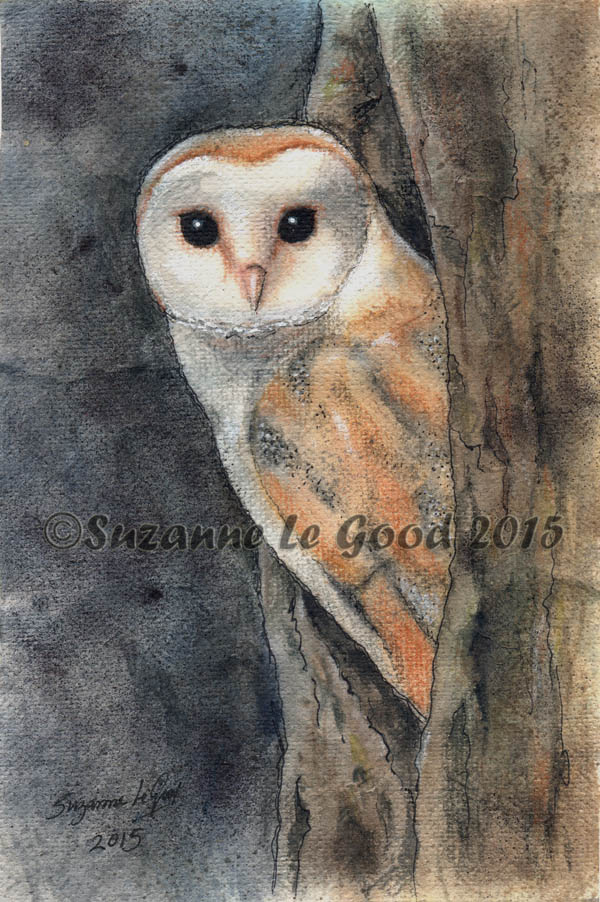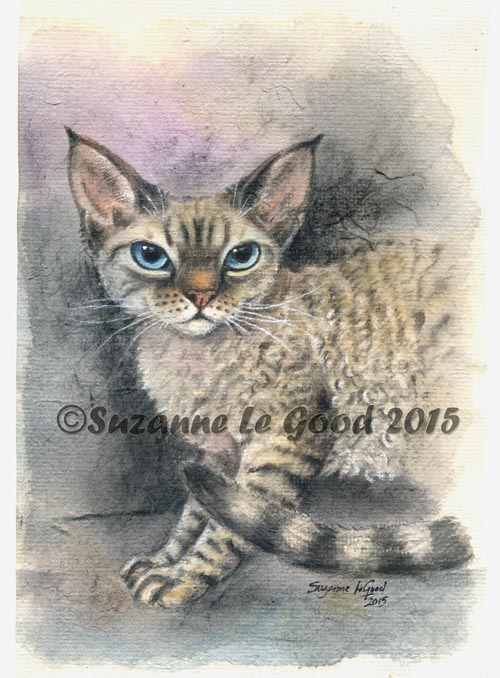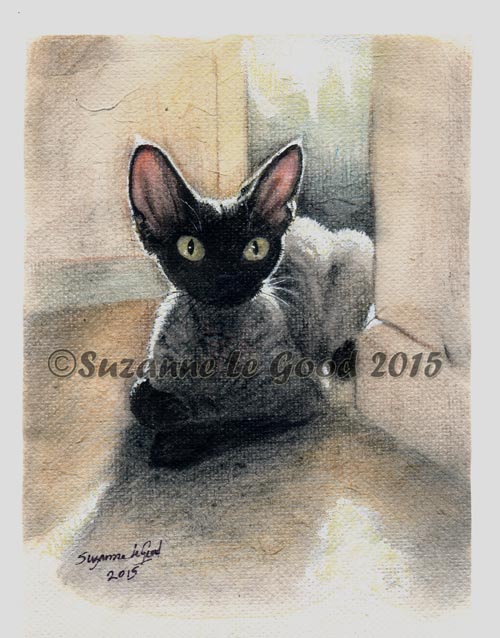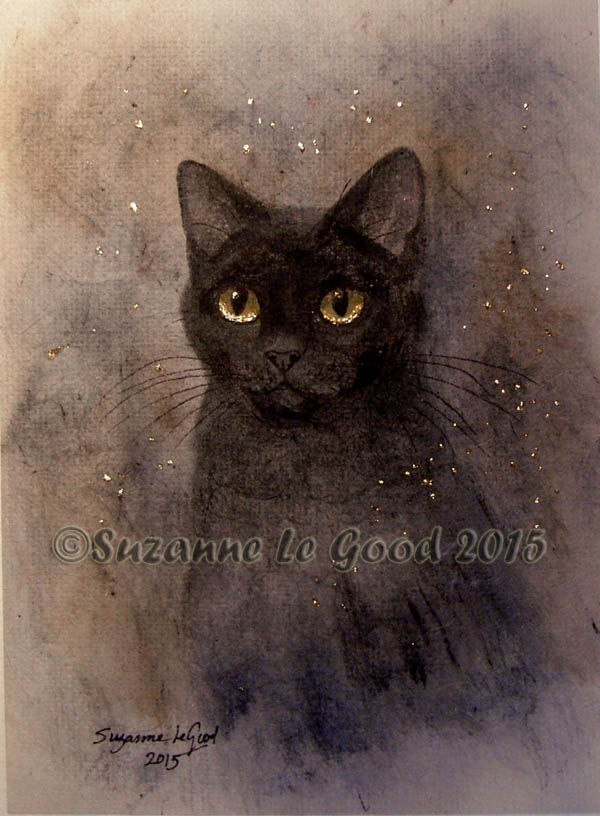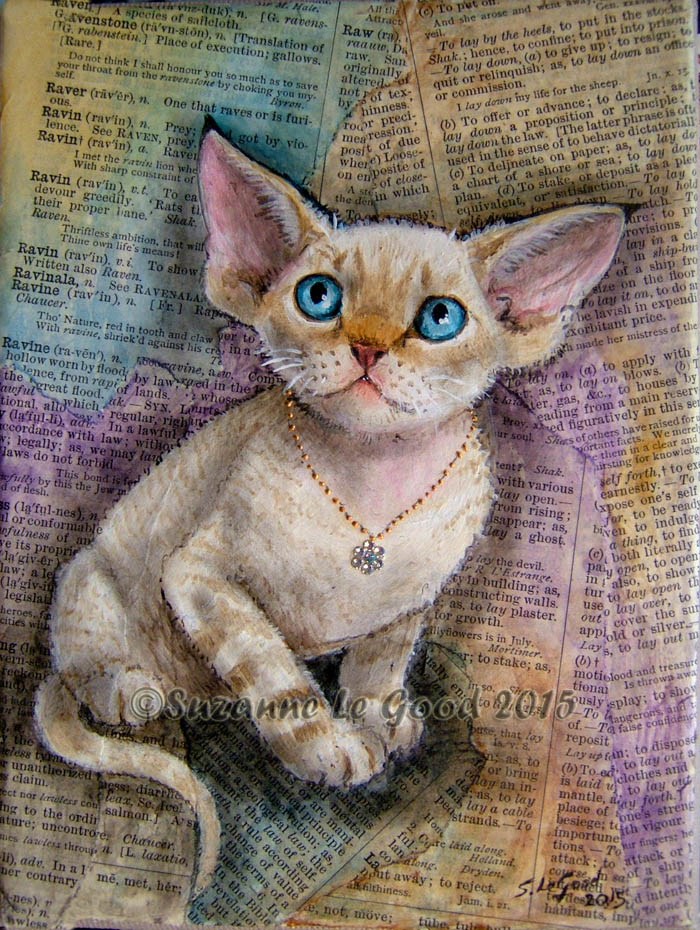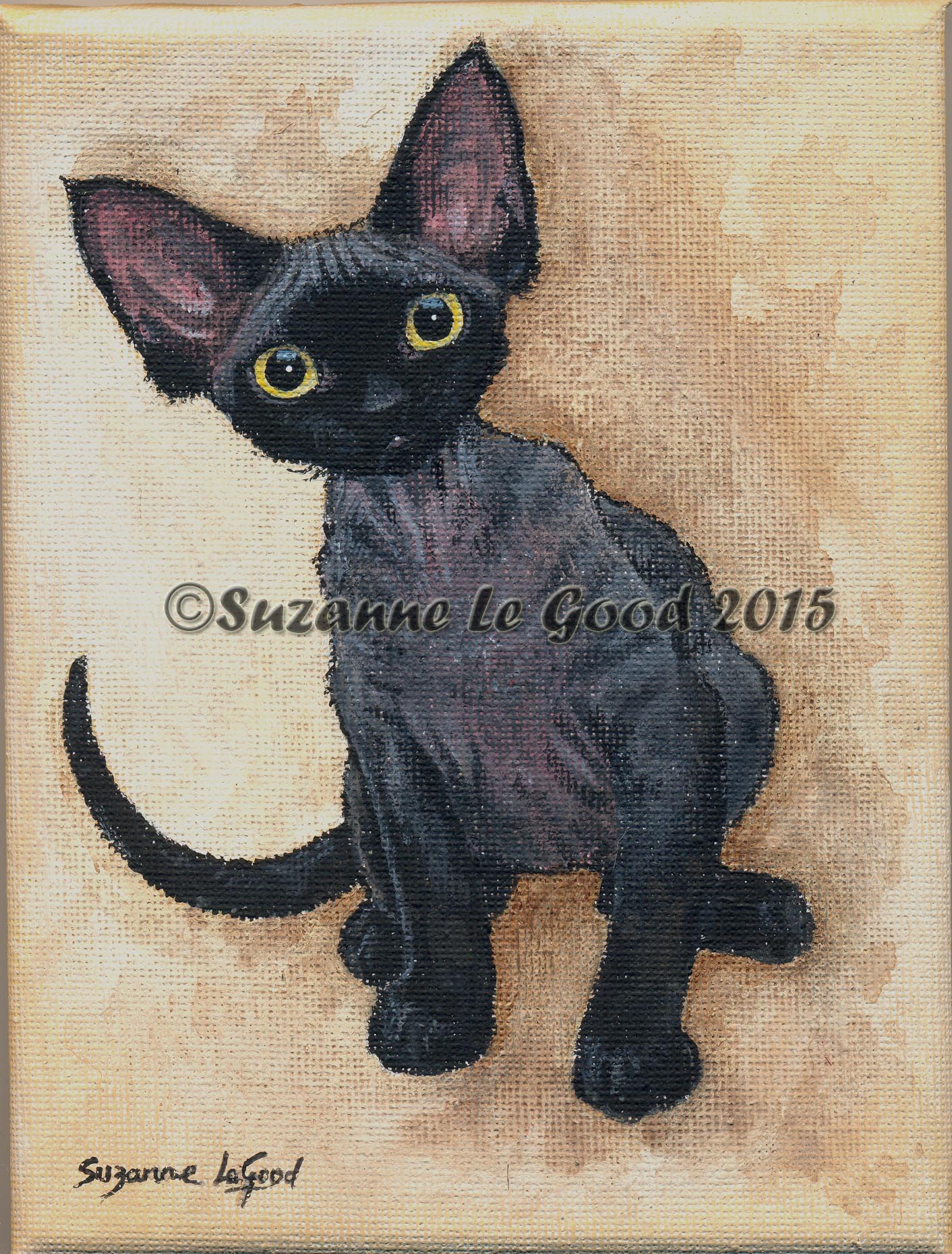 ABOUT THE ARTIST
I was born in North West London, and after spending most of my childhood drawing and painting animals, moved to Folkestone. I studied at Maidstone College of Art. Home is now a village in between Folkestone and Canterbury, on top of the North Downs in Kent.
Below, you will see a few of my new items
MONA MEEZER – ACRYLIC ON CANVAS
This quirky painting is a parody on the Mona Lisa, where I have substituted the subject with a sealpoint Siamese, but keeping the remainder of the painting true to the original.  It is in auction on eBay. https://www.ebay.co.uk/itm/354021267971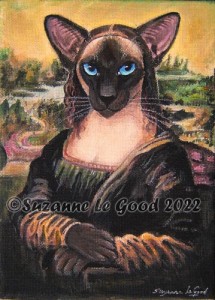 HANDPAINTED SIAMESE CAT PEBBLE
I have painted the flat side of this pebble with a gorgeous sealpoint Siamese against a background of shaded blue with decorative swirls.   It is in auction on eBay.https://www.ebay.co.uk/itm/354025981797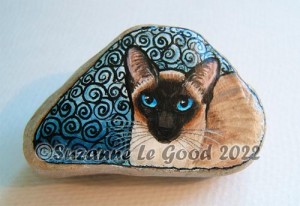 HANDPAINTED DEVON REX PEBBLE
This lovely pebble is painted with a black smoke Devon Rex against a background decorated with metallic gold details.   It is in auction on eBay.https://www.ebay.co.uk/itm/234519343078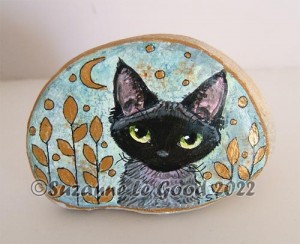 NEW LITTLE AND LARGE CHRISTMAS CARDS
These lovely, glittery cards are available in my eBay and Etsy shops, or direct from me.  They are A5 in size, and are decorated with glitter.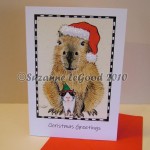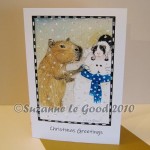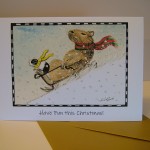 Here are a few of my new greetings cards.  They are £3.00 each plus postage.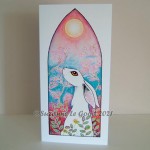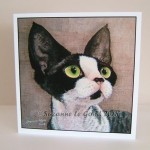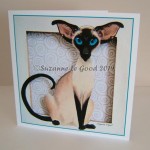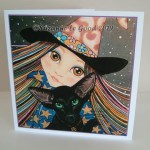 NEW LAMINATED BATHROOM DOOR SIGNS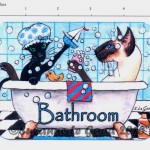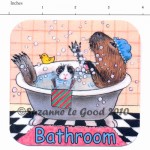 These two signs are new additions.  The first one depicts Little and Large, the Guinea pig and Capybara duo, and the second, my Siamese and oriental kitten duo.  They have sticky fixers on the back for sticking to your bathroom door.  They are for sale in both my ebay and Etsy shops.
NEW KEYRINGS/HANDBAG CHARMS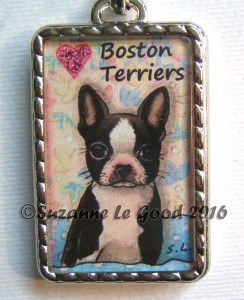 These new keyrings can also be used as handbag charms – or cat carrier charms.  I also have  Bengal, Devon Rex, other Siamese, Hare and Guinea Pig ones.  I have just listed these on eBay and Etsy.  The are very heavy and have a solid feel.  They are £4.50 each plus postage.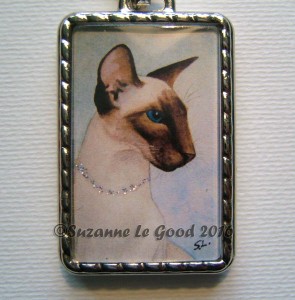 EMPEROR PENGUIN CHICK PEBBLE
This cute little pebble was a special commission. I made him a little snowy patch for him to stand in, and the mound of snow behind him serves as a stand so that he stands upright. To see more of my pebbles please go to my
Handpainted Pebble Gallery

.  Please note, all of the pebbles in this gallery have been sold.

HANDPAINTED PEBBLE GALLERY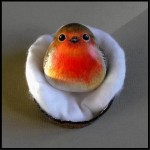 See my Handpainted Pebble Gallery for some of my favourite pebbles.
HANDPAINTED OWL AND BABY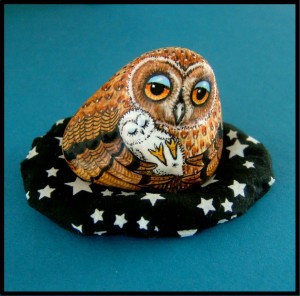 PEBBLE
This lovely pebble featured a mother owl and her baby, Little Boo, who is cradled, fast asleep, under her wing.

Judging by the sleepy look in Mum's eyes, it has take quite a while for Little Boo to fall asleep! I made a little star-patterned cushion for them to sit on. This pebble recently sold on Ebay.



UNUSUAL HANDPAINTED ITEMS
I have done some quirky artworks in the past, and one of these was this very large, Egyptian-style mirror. She had the piece of MDF cut to size specifically for her bathroom, to be placed above her washbasin. I would have loved to have seen the whole of her Egyptian bathroom!
3 – DIMENSIONAL PAINTINGS
I particularly enjoy doing 3 – dimensional paintings, and this Guinea Pig one sold on Ebay recently. In this one, I have made and painted a separate, vintage-looking price tag, and have attached it with real 'string' around the pig's neck. I have taken a photo at an angle which illustrates this far better than my usual scanned image.